10 Best Free Spy Apps for Android without Target Phone
November 30, 2021
Information is power. When you think your partner is cheating on you or your children are in some kind of trouble, you can only move forward by acquiring all the information you can about the situation. In 2021, one of the best ways to acquire info is with a spy app.
In this article, we bring you 10 of the best free spy apps for Android that work without the target phone. The list is presented from the best to the less so.
1. Safespy – One of the Best Free Spy Apps for Android
Safespy is at the top of our list because it's reliable, discreet, and effective.
1.1 Spy App without Target Phone
Have you heard of Safespy before? The app is made by an experienced team of experts with a great deal of cybersecurity experience. The app has been featured on top channels online, including Lifewire, Tom's Guide, and Android Authority.
The app allows you to remotely spy on any Android smartphone or tablet. It has a web-based interface that you access from any web browser. Below is a brief description of the app's top features and what makes it worthwhile:
1.2 Why Should I Choose Safespy?
The app requires no rooting

Safespy is one of the only solutions out there that works without root. You won't need to get your hands on the target phone and then mess with the operating system. You can avoid potential issues down the road like data loss and malware.

Install it and forget it

Once you install Safespy, you won't have to touch the target Android phone again. You can access the target user's activity without having their phone in your hands. The app will auto-update later if necessary. You can also uninstall it remotely with a single click.

Safe and private

Safespy is safe to use. It has hundreds of thousands of active users spread out all over the world, including concerned parents and people in relationships. Further, the app is private. Your data is accessible only to you. No one else can access it, including the developers.

Fully hidden solution

You can use Safespy while remaining hidden. The user can't detect the app. Once you install the app, you can hide it. It will then run in the background invisibly, without draining the battery or slowing the phone down in any way. There is no visible app icon.
Take a look at Safespy in action with the free live demo before you purchase the app.
1.3 How to Spy on Cell Phone without Touching Target Phone
Step 1: Register for a Safespy account. Your email ID is the username.
Step 2: Find setup instructions in your email inbox. Start by launching the Setup Wizard and choosing Android as the target platform. Follow the on-screen instructions. Setup takes about 5 minutes.
Step 3: That's it! You can now spy on the target phone user from your web browser. You will be automatically redirected to the dashboard. You get an overview of the device activity here.
1.4 Safespy Gets a Lot Right
Powerful features
You can see all the incoming and outgoing calls on the device.
The app shows you text messages and social media messages, including deleted ones.
You can follow the device's movements on an electronic map.
The app will keep track of the web browser history and installed apps.
Keylogging
Safespy comes with an excellent keylogger. The program will record all the keystrokes the user is making on the device and then share this information with you. You can potentially find out usernames, passwords, MS Office data, emails, and more.
Safespy is user-friendly, powerful, and well worth your time.
2. Minspy
Minspy is a well-known phone monitoring solution. It comes with multiple powerful features that allow you to monitor the target phone or tablet from your web browser. It is compatible with all the newest versions of the Android operating system.
Here's what's good about the app:
The app can track phone calls, messages, and social media apps.
Minspy works in stealth mode.
Minspy requires no root.
The app works on a subscription basis. You pay a monthly fee to use Minspy.
3. Spyic
Spyic is a top-rated spy solution, perhaps the best known in this list. The app has an excellent reputation and has had over a million downloads to date. This solution is easy to recommend because it's powerful, works well, and offers great features.
This is what you can expect from Spyic:
You can see almost everything happening on the device.
You can keylog usernames and passwords.
The app is user-friendly, you don't need technical skills.
The app comes with a free live demo, then you need to pay a monthly fee to use it.
4. Spyier
Spyier is a favorite with people who want to keep tabs on their partners. This is because the app has an excellent stealth feature. The app can't be seen in the installed apps list, nor is there a visible system process. It is fully hidden in the background.
You can do a lot with Spyier:
The app is completely undetectable.
It is compatible with Android 4.0 and up.
You can use it to spy on smartphones and tablets.
Spyier has a free trial demo you can check out. It's not a free spy app for Android but you can see what you're getting.
5. Spyzie
Spyzie is a great parental control app. If you have children that need watching, this is one of your best options. The app comes with several useful parental control features. Further, the app is compatible with almost all the latest Android smartphones and tablets.
Spyzie can be a helpful parental control tool:
The app shows you what your child is doing on their device 24/7.
You can use it to follow their movements.
It allows you to limit and manage their screen time.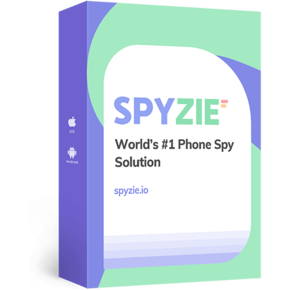 6. Cerberus
Cerberus is a spy app with an international presence. It's appeared in multiple publications around the globe. It has a good reputation and is a no-frills solution. The app advertises itself as an Antitheft solution, although you can use it for spying in a pinch.
With Cerberus, you can do all the following:
Locate devices on a map.
Lock and wipe data.
Take pictures of a potential thief.
This is an app you can choose if you want to protect your devices. This app is available for a reasonable price.
7. FlexiSPY
FlexiSPY is a multi-platform spy solution. You can use the app to track computers, mobile phones, and tablets. This app is mainly used by parents to keep track of their children and employers who want to monitor their employees.
FlexiSPY is a solid all-round solution:
You can read messages and track locations.
The app comes with a free mobile viewer Android app.
The app is user-friendly.
The biggest drawback of this app is that it costs $199 for the Extreme edition for 3 months, which isn't cheap.
8. Spyera
Spyera is one of the most powerful Android spy apps out there. It has one of the biggest selections of features found in any spy app for Android without the target phone. Further, the app is user-friendly and straightforward to use.
This app offers advanced features:
The live call recording option allows you to listen in on conversations.
The app can record calls made on social media apps like Facebook.
It can spy on social media messages across a range of platforms.
Spyera is extremely expensive, costing $89/month to monitor a single Android device. Further, it requires you to root the target device.
9. XNSPY
XNSPY is a powerful solution for Android. The features you receive depend on the edition you use. The XNSPY Basic Edition comes with just a handful of features. The Premium Edition, on the other hand, offers much more.
You can do a lot with XNSPY:
Monitor Android phones and tablets remotely.
Remotely control the target device.
Check emails and record sounds.
XNSPY is a great app and the monthly fee is reasonable to boot. However, it only works with rooted devices, which is a major con.
10. MobiStealth
The last app we have for you is called MobiStealth. Mobistealth is a known brand, having made appearances in the Wired, PCWorld, and SFGate. This solution works with almost all Android smartphones and tablets in use today.
Here are the app's top features:
You can monitor SMS, calls, and locations.
The app can track social media like Facebook, WhatsApp, and Snapchat.
It works without root.
MobiStealth is a solid app and gets the job done. The only con is the price – at $69.99/month, it's not the most affordable spy app for Android solution that works without the target phone.
Conclusion
Note that this list doesn't contain fully free spy apps for Android. You will get to try out apps or download demos. There are no truly free Android spy apps at the time of this writing.
Making an advanced spying solution isn't cheap and developers can't afford to give them away for free.